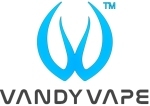 Berserker V1.5 RTA by Vandy Vape
The Vandy Vape Berserker V1.5 is a rebuildable mouth-to-lung (MTL) tank designed in collaboration with the YouTube vaper reviewer Alex from Vapers MD. In common with the rest of the Berserker series, it's suitable for those who like a restricted airflow similar to the sensation of cigarette smoking. The single coil deck is similar to the original Berserker RTA with an airflow outlet slot below where the coil sits . The deck makes coil installation and wicking super-easy. Adjustable restricted airflow from 1mm to 1.8mm to perfectly compliment higher resistance MTL builds for a smooth and flavourful vape. Top fill via the removable top cap. Included in the kit are two drip tip styles and glass and metal tanks.
Features
Top fill design
Steel tank or glass window
Stainless steel construction
Interchangeable tips
Six step external adjustable air flow from 1.0mm - 1.8mm
Excellent flavour MTL style vaping
Dimensions
Diameter: 24mm
Length: 32mm (not including 510 thread or tip)
Capacity: 2ml

Kit Contents
Fully assembled Berserker V1.5 RTA with glass tank installed
Co-ordinating steel replacement tank section
Delrin 510 tip with fins
Metal tip with fins plus black and ultem threaded tips
Full spares pack
User guide
*IMPORTANT NOTES:
As with all rebuildables, this is an advanced user device and requires the willingness to experiment to get the best out of it for your own individual and unique vaping style. Please be sure you have done your research prior to purchase in order to understand what's required to build and use this device as it is not supplied with coil and wick installed. We recommend you test any coils you produce with a multi-meter before using to avoid risk of damaging your battery. Return requests for any reason other than a genuine manufacturing fault will not be accepted.