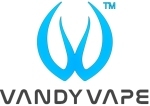 Vandy Vape Pulse 80W Bottom Feeding Squonk mod - Carbon Fibre model
The Pulse 80W squonk mod by Vandy Vape is a regulated bottom feeder "BF" box mod. The battery compartment accepts either a 20700 or 18650 battery with the included battery adapter. The squonk bottle is made of a food grade silicone material so it's extremely soft to provide a very comfortable squeeze to wet your wicks and the upgraded cap design helps prevents leakage around the tubing.
Features
Bottom Feeder "Squonk" system
18650 or 20700 battery compartment (battery not included)
8ml soft silicone bottle
Lightweight yet robust plastic box material
Sping loaded 510 pin
Dimensions
Height: 82mm
Width: 27mm
Depth: 56mm
Capacity: 8ml

Kit Contents
Pulse squonk box mod
1 x Squonk bottle
18650 battery adapter
USB Cable
User manual
Optional Accessories
Pulse 80W replacement bottle
Vandy Vape Refill bottle

IMPORTANT: To benefit from the temperature limit settings a coil made from suitable temperature controllable resistance wire is required. Standard Kanthal A1 will not allow temperature control.
Atomiser and batteries NOT included.