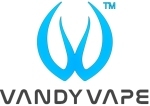 Vandy Vape Pulse Bottom Feeding Squonk mod
Black
The Pulse Squonk mod by Vandy Vape is a compact and lightweight bottom feeder "BF" box mod with a mechanical fire button. The battery compartment accepts either a 20700 or 18650 battery with the included battery adapter. The fire button can be locked and unlocked on the inside of the box so you can transport or store the device safely without worry of the fire button accidentally activating your atomiser. The 8ml squonk bottle is a food grade silicone material so it's extremely soft to provide a very comfortable squeeze to wet your wicks.
Features
Bottom Feeder "Squonk" system
Locking fire button
8ml soft silicone bottle
Lightweight yet robust plastic box material
Sping loaded 510 pin
Perfect for when you're "on the go"
Dimensions
Height: 78mm
Width: 26mm
Depth: 50mm
Capacity: 8ml

Kit Contents
Pulse squonk box mod
1 x Squonk bottle
18650 battery adapter
User manual
Optional Accessories
Pulse mod panels by Vandy Vape
Pulse mod frosted panels by Vandy Vape
Pulse mod replacement bottle by Vandy Vape

*IMPORTANT NOTES:
As with all mechanical devices we advise you always test your atomiser coils on an ohm meter before use to avoid any potential shorts or low resistances that would stress out your battery to an unsafe level or pull current above their amp limits. Observe battery safety precautions at all times.